An inspiring message to Gary Hicks (Chair) and us all from Duncan Galbraith the founder of World Walking
Dear Gary
There are not many cardiac rehabilitation groups that will be able to say they travelled from the valley of the cardiac ward to the top of the world. What inspiration your group will give others. I am so looking forward to cheering your group all the way to the finish.
When my cardiac rehabilitation exercise group, the Inverclyde Globetrotters, we're trying to reach the Moon way back in the day, Dr Helen Sharman, Britain's first astronaut, told us that we should 'aim high' and since then I've tried to always follow her advice.
Below is an extract from her letter to us dated 3 May 2012.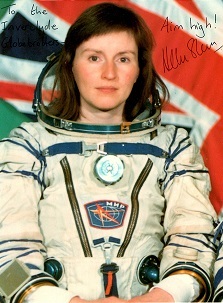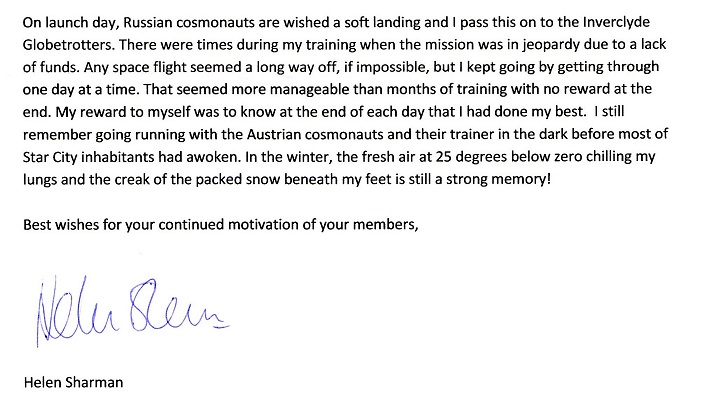 Newsletters
A Christmas message from our Chair Dear Members, Although we continue to find ourselves in the midst of the Covid crisis, I am pleased to acknowledge the ongoing efforts of our very dedicated tutors.  They have continued to offer exercise programmes by phone for [...]
Congratulations from our Chair Dear Members, I just want to congratulate everyone associated with completing the Everest challenge. Clearly there are a lot of  others, especially our members, who I am unable to include in this e mail but who helped us also and I am hoping you [...]
Newsletter August 2020 Dear Member What we've been up to My last newsletter written at the outset of the Covid 19 lockdown informed the readers of the steps the charity would be taking to maintain contact with its members. Since then the Community Tutors have [...]
Information
A Case for Change: Future developments in the North Gwent Cardiac Rehabilitation and Aftercare Charity. The key themes that shall be explored in the document: A description of the present model of service. An explanation of the need for change. A description of the new service model that [...]
COVID 19 has meant a new beginning for early Cardiac Rehabilitation Hassan Al-Kaabi Senior Fitness Instructor Oct 2020 I work in Cardiac Rehabilitation in Pontypool, South Wales. Prior to Covid 19 following a cardiac event, patients attended cardiac rehabilitation for eight weeks. This consisted of an exercise and education [...]
Articles
Exercising without class The pandemic came suddenly and, for many, tragically with serious illness and fatality never far away. In this context, the postponement of exercise classes seems almost a trivial concern although I have missed the social side and the group meeting and the cheery mood of [...]
BILL Owen a loyal supporter of our charity and the man who brought Tour de France stars to Wales, has stepped down from organising cycling events. (The main body of this article was written by Gary Baker and first appeared on the South Wales Argus on the 23rd Dec – [...]
Kenneth Haynes joins the virtual "Walk to Everest" During the Covid 19 lockdown period which started in March of this year, all of the charity Cardiac Rehabilitation tutors kept in touch with their individual class members, making sure they were well and keeping up their fitness. I regularly phoned [...]
Blogs and Videos
David O'Brien reflects on his experience with Cardiac Rehabilitation and getting "back to normal" "Born in 1947 in Pontypridd, school and university in Cardiff and having spent all my working career in England, my personal cardiac story begins with our move to Cornwall in 2005 [...]