Exercising without class
The pandemic came suddenly and, for many, tragically with serious illness and fatality never far away. In this context, the postponement of exercise classes seems almost a trivial concern although I have missed the social side and the group meeting and the cheery mood of seeing the same people week after week.
As I write, there may, at last, be some (distant) light at the end of the tunnel.
More than anything, it has been important to maintain a routine of 'good habits' to avoid accumulating bad habits.
So, here is my routine: (occasionally distorted by bits of paid work as a project supervisor at a college).
Some exercise every morning (either a walk or the home exercise routine I was given at the end of phase III). This means I get out into the fresh air.
A few days ago, I took this marvellous picture of a woodpecker which took off from about 10 yards away.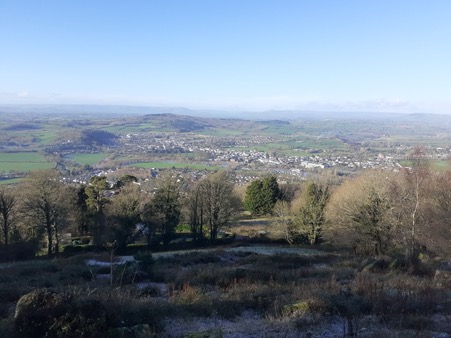 Unfortunately, the woodpecker was too quick for me. One of the most irritating features of nature photography is that the animals and birds are undisciplined in posing for pictures.
Here is a picture of Monmouth in the snow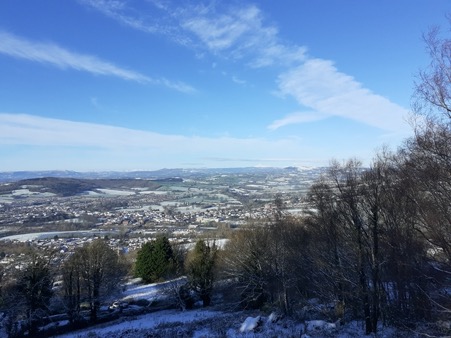 The weather is not always so benign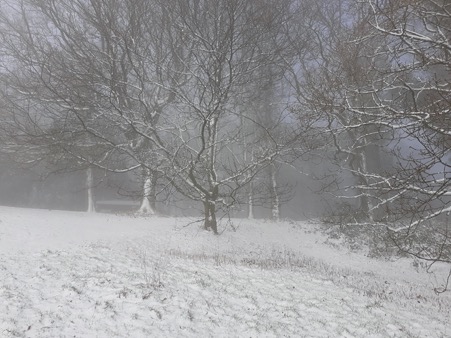 But the worse the weather outdoors, the greater the pleasure in returning to a warm house.
Keeping my mind active studying with Open University (it's hard at my age!) and with chores.
Staying in touch with friends is also important. Even when I haven't been in touch with someone for a while, they're almost always pleased to hear from me (or pretend they are!) so I've made an effort to ring friends periodically.
Making home-cooked food: I have been inspired by recipes from all over the world to try new culinary activities (almost anything home-cooked tastes nicer, is better for you, and much cheaper than almost anything bought ready-made) and expand my repertoire of dishes. In exchange for the magical ingredients, exotic spices, and alchemically calibrated precision of flavoring from Indian, Chinese, and other long traditions of practices handed down the generations, I would like to give something back. So here is what I made a few evenings ago. Follow these instructions and you can't go wrong. This dish is not guaranteed to be healthy.
Bacon sarnie
Ingredients:
Two slices of white bread
Two slices of bacon
Optional: tomato sauce.
Instructions:
Frazzle bacon to a cinder
Slap between two slices of bread.
If wished, add tomato sauce*
For an exciting variation, use brown sauce rather than tomato sauce.