Welcome to the North Gwent Cardiac Rehabilitation and Aftercare Charity
Providing Long Term Cardiac Rehabilitation (Phase 4) Exercise and Health Advice for our Members
Covid 19 Briefing
I think it is important to note that during these unprecedented times the Charity has done all it can to support its class attendees and members and the Board of Trustees would like to thank the senior management team and the class tutors in particular for their ongoing efforts to maintain contact with those who use our services. This contact has been used to design and deliver personalised home exercise programmes, provide emotional support and generally check on the wellbeing of everyone and the board of trustees would like to reassure everyone that this contact will be maintained throughout the Covid 19 lockdown.  Please be assured also that the trustees will do all they can to ensure that services will be able to operate, as they did prior to Covid 19, when the lockdown restrictions are lifted.
In addition to the above, I would like to reassure everyone that the trustees are continuing to provide the general administration and management of the charity. Social distancing has meant that we are unable to have face to face contact and as such holding our usual trustees meetings has not been possible. However, we continue to have regular dialogue via email correspondence and we have a scheduled list of Zoom meetings in the diary for the next few months. We held the first of the Zoom meetings last week and I can report very useful conversations were held on the arrangements we still need to put in place during the Covid 19 lockdown. Clearly the board is not able to conduct business in the usual way but I can assure we will not be taking our eye off the ball.
Please take care and stay safe.
Gary hicks
Chair of the Board of Trustees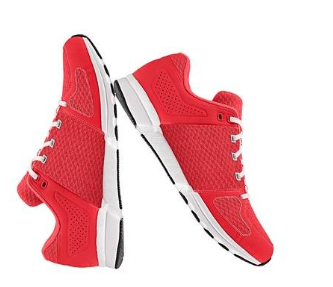 Healthy Hearts and Happy Minds
Who We Are
Founded in 1990 the North Gwent Cardiac Rehabilitation and Aftercare Charity (NGCRAC) runs community exercise classes for members who have suffered a cardiac event within Monmouthshire and Blaenau Gwent. Our primary aim is to provide our members with the best rehabilitation service in the UK.

Your Charity
Our Community
Event News –
Once the social distancing rules are relaxed we will be organising new events.
What is Cardiac Rehab?
admin
2019-02-06T21:28:35+00:00
What is Cardiac Rehab?
Cardiac Rehabilitation is an exercise programme that helps people to recover and return to living a relatively normal life after suffering a cardiac event. The rehabilitation received from the NHS programme, otherwise known as 'Phase 3' is provided by the Cardiac team and usually runs for 6-8 weeks. The community classes run by our Charity follow-on from Phase 3 and are often referred to as 'Phase 4'. These classes are weekly and run all-year round. The programme is similar to the rehab patients receive in hospital and follow a pattern of aerobic warm-up, circuits and cool downs. These classes are not mandatory; however due to research indicating regular exercise is essential for long-term recovery from heart problems they are recommended for patients who fit the eligible criteria.
Why should I help fundraise?
admin
2019-01-28T21:00:15+00:00
Why should I help fundraise?
Our charity provides cardiac patients with one of the best rehabilitation services in the UK. Whether it be heart attack, cardiac surgery or heart failure we are dedicated to improving the quality of life and preventing further cardiac events for our patients. With cardiac events being one of the biggest killers in the UK today it may be more likely than you realise that you or someone you know will be affected by any one of these life threatening conditions. The classes are part-funded by the NHS but the Charity still has to find the money to pay salary costs, venue hire, equipment and more. For a small charity such as ours, every donation matters and is gratefully received to allow us to continue providing our service.